Will the Debt Ceiling Deal Mortgage the Democrats' Future in Washington?
Lawmakers might once again forestall a debt default, but not without teaching the GOP that they can get away with holding the economy hostage.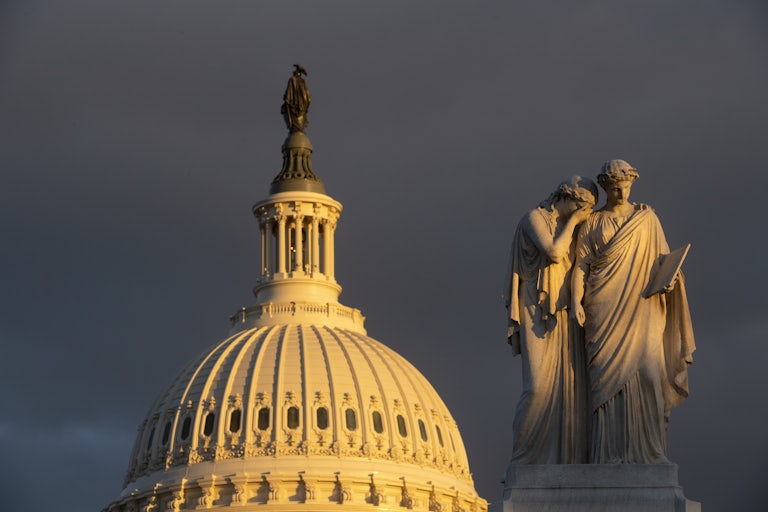 Katherine Frey/Getty Images
Statuary depicting Grief covering her face as she weeps in mourning on the shoulder of History stands overlooking the U.S. Capitol as lawmakers try to solve the debt ceiling crisis.