This Is Now the Longest Battle for House Speaker Since Before the Civil War
And Kevin McCarthy's quest for the House speaker gavel continues.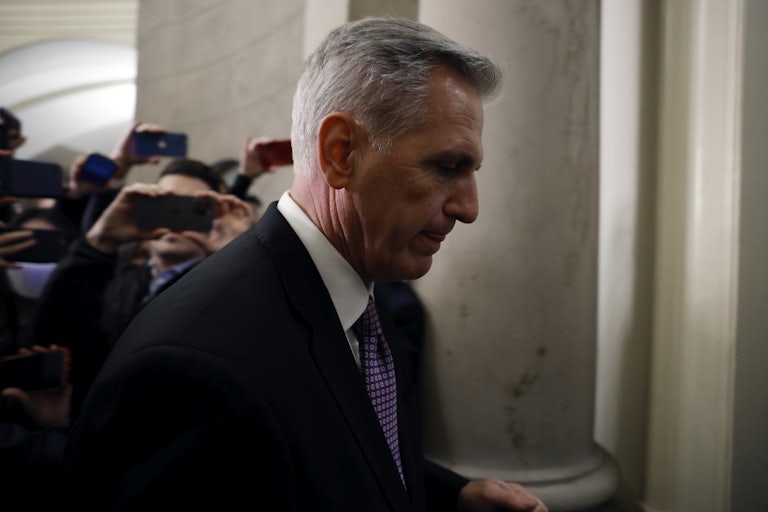 Anna Moneymaker/Getty Images
Kevin McCarthy has broken yet another record for the sheer number of times he's lost his bid for House speaker. We are now entering territory not seen since before the Civil War.
The House entered its tenth round of voting on Thursday, after McCarthy lost the seventh, eighth, and ninth rounds. The last time at least 10 ballots were needed to pick a House speaker was in 1859, when Republican William Pennington was finally elected on the forty-fourth ballot. In all of Congress's history, there have only been 14 floor fights where more than two ballots were needed to confirm the House speaker. The longest one took 133 rounds of voting.
McCarthy has not gained any votes in the last three days, despite reportedly making major concessions Wednesday evening to the 20 Republicans opposing his bid. He even reportedly promised a one-member "motion to vacate," meaning only one House member could force a vote to oust the speaker. (Currently, five members are required.) Instead, McCarthy has lost three votes since the first round.
But he has shown no sign of backing down.