Trump Is Selling NFTs of Himself Dressed Up As Superman and Shooting Lasers Out of His Eyes
No, this isn't a joke.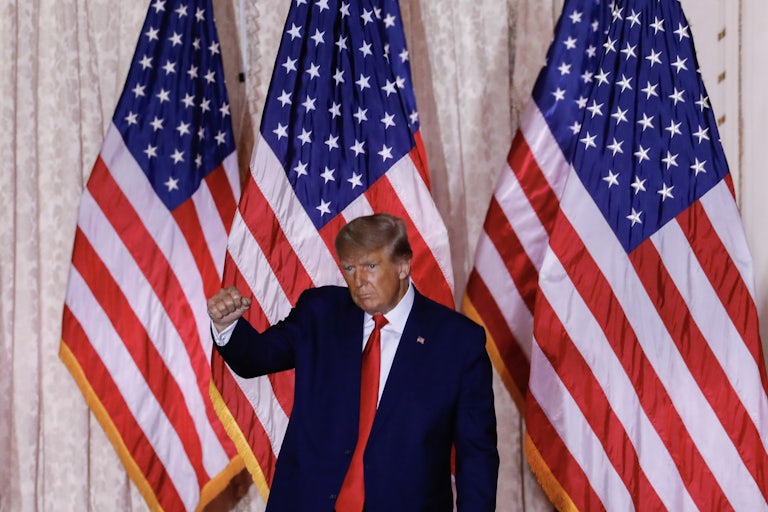 Eva Marie Uzcategui/Bloomberg via Getty Images
Donald Trump unveiled a series of digital trading cards of his face, his first foray into NFTs, on Thursday, just in time for the holidays.
NFTs, or non-fungible tokens, are a form of digital artwork that exist solely online and come with proof of ownership. You can buy one of Trump's for the low price of $99.
Turns out, it's digital collectibles!
The cards feature artistic renditions of scenes from Trump's "Life & Career," such as the time he stood outside Trump Tower, ripping off his suit to reveal a superhero suit à la Clark Kent/Superman and shooting lasers out of his eyes.
Or the time he stylishly paired a red, white, and blue space suit with aviator sunglasses (watch out, Joe).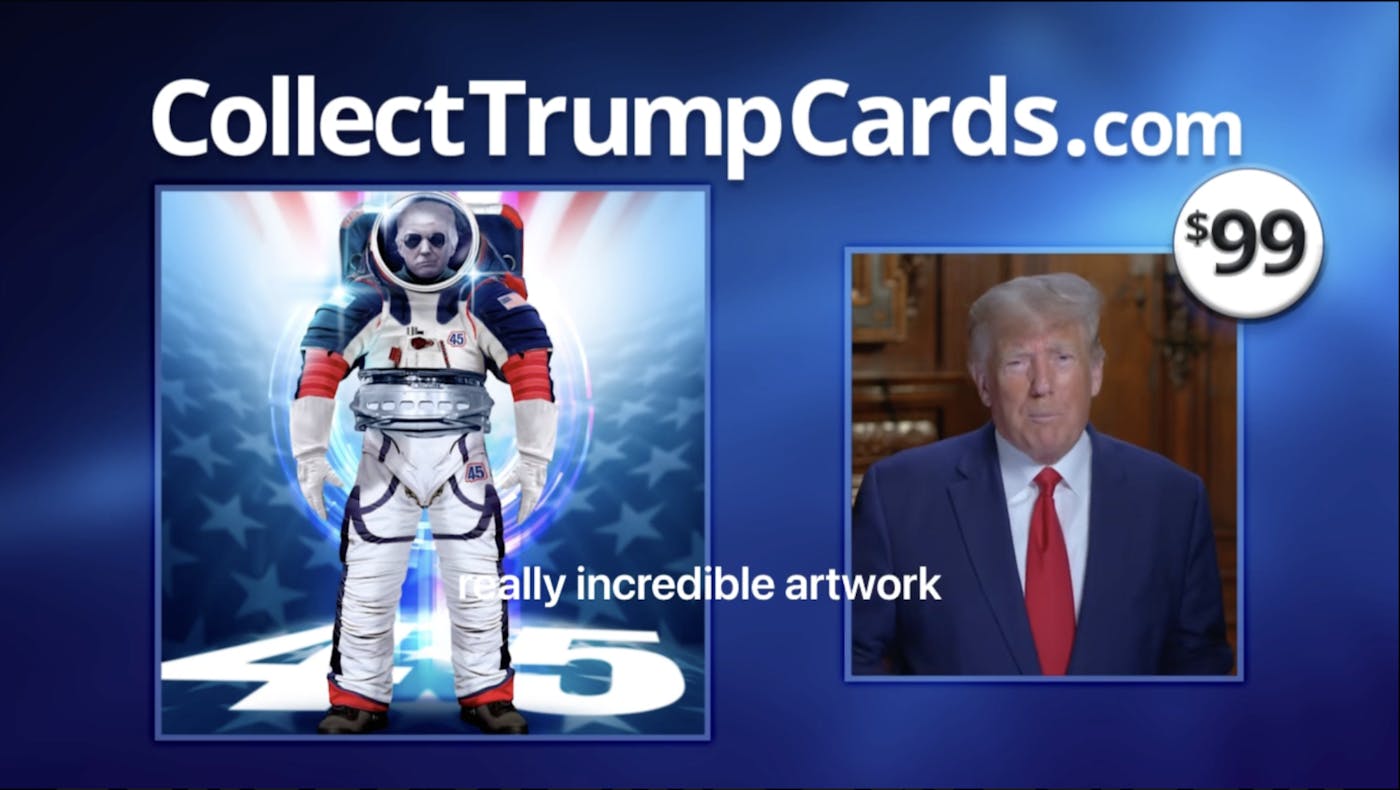 And who can forget the time he fist-pumped while riding a red, white, and blue elephant?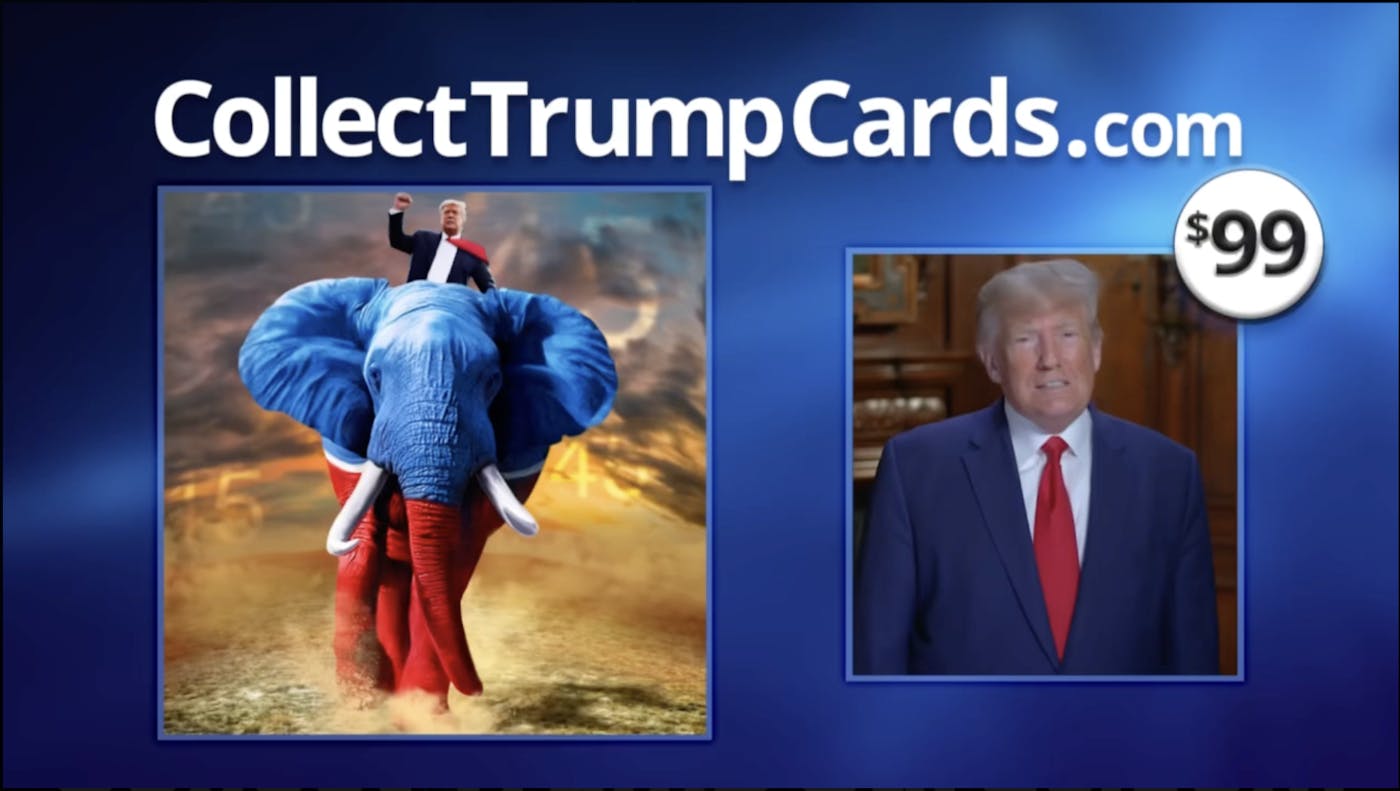 In a video message, Trump also said that there would be prizes given out including dinner or a Zoom call with him, autographed memorabilia, or a golf session at one of his clubs.
Trump announced you can buy the cards "with your credit card or crypto." It's an interesting time to decide to get into the cryptocurrency arena, however, considering the industry has been rocked by the collapse of crypto exchange FTX. Sam Bankman-Fried, who founded what was supposed to be a stable exchange, has been arrested and charged by the U.S. government with fraud.
Cryptocurrency's value has dropped sharply across the board in recent months. Democratic Representative Brad Sherman on Tuesday described the sector as a "garden of snakes," rife with opportunities for fraud and bad actors.