The College Student Tracking Elon's Jet Had All His Twitter Accounts Suspended
Jack Sweeney had more than 30 Twitter accounts tracking rich people's private jets. They're all suspended, and so is his personal Twitter account.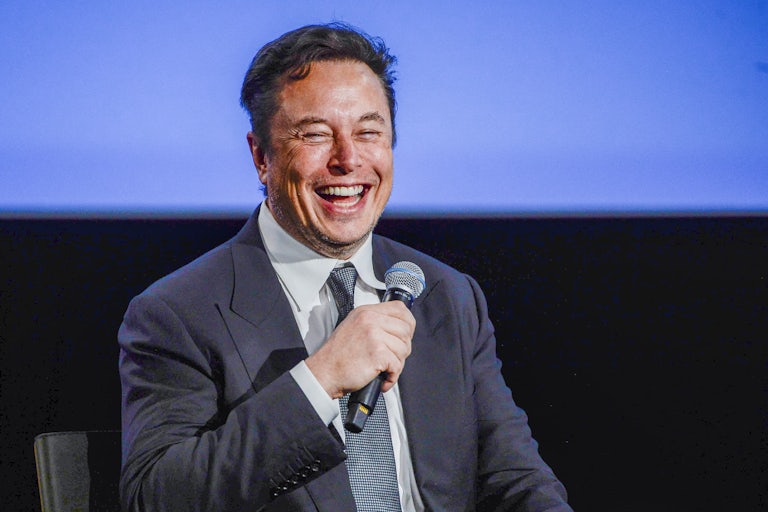 CARINA JOHANSEN/NTB/AFP/Getty Images
The Twitter account tracking Elon Musk's private jet may have been suspended Wednesday, but that won't stop the person running it.
Jack Sweeney ran the account called @ElonJet, which tracked the location of the billionaire's private plane. This information is publicly available on websites such as FlightAware.
But on Wednesday, the account was suspended, a month after Musk had promised not to do so in the name of "free speech."
A few hours later, Sweeney's personal account was also suspended, as were the more than 30 other accounts he runs that track the private jets of celebrities, including Mark Zuckerberg, Donald Trump, and Kim Kardashian.
And now Sweeney is ready for war.
The 20-year-old university student told Insider that he intends to keep tracking Musk's jet on other platforms.
"I mean, fuck this guy," Sweeney said, referring to Musk, about the suspensions. "This is ridiculous."
Before the additional suspensions, Sweeney had already confirmed to press that he is working on a website version of the tracker.
"It's important to hold people accountable, no matter what side they're on," he told BuzzFeed News.
"Now I'm going to keep going forever," he continued. "I guess I can't let him win now."
Sweeney said over the weekend that his account had already been "shadowbanned," meaning its visibility had been restricted. In a series of tweets that went viral, he claimed that Twitter was suppressing his posts.
This is not the first time that one of Musk's Twitter beefs has resulted in an account suspension.
Several comedians and actors were suspended for mocking the Tesla founder, while a few prominent liberal accounts were blocked (and ultimately reinstated) for no apparent reason.
Meanwhile, hate speech and abuse have flourished on the platform since Musk took over in late October.