Suspected Pelosi Attacker Wanted to Use Nancy to "Lure Another Individual"
New evidence reveals that Paul Pelosi's suspected attacker wasn't just looking for the House speaker. He also wanted to lure someone else entirely.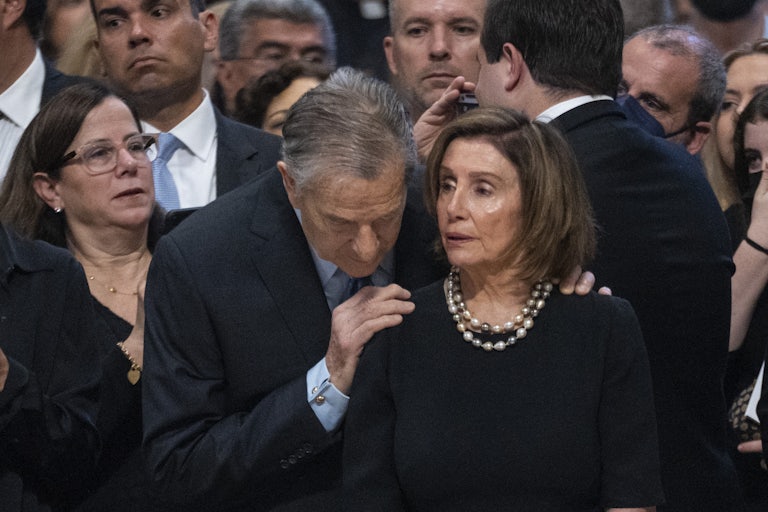 Stefano Costantino/SOPA Images/LightRocket via Getty Images
David DePape's intrusion into the Pelosi home and violent assault on Paul Pelosi was bad enough. But the attack was just one piece of a larger plan.

In an interview with the San Francisco Police Department, DePape, who now faces two felony charges, said he invaded Nancy Pelosi's home in the hopes of holding the speaker of the House hostage. Describing Pelosi as the "leader of the pack" of lies told by the Democrats, DePape threatened to break her kneecaps to warn other members of Congress.
But one disturbing detail deserves more attention: DePape wanted to use Pelosi as bait to lure in another individual.

Documents detailing DePape's interviews do not specify who the individual is. Regardless, this one detail shows the magnitude of the threat. This attack was not just about the woman second in line to the presidency after the vice president, or about her family.
The direct insight into DePape's motivations also cuts through the baseless conspiracy and lies being peddled by prominent Republicans. No, this attack was not a random crime indicative of the dangers of so-called urban America; nor was it carried out by some left-wing radical, or a gay prostitute.
All signs of DePape's online activity—conspiracy theories surrounding Covid-19 and the 2020 election, antisemitic posts, concerns with gender identity and anti-white racism—reveal what radical bubbles he settled in. Now, his interviews reveal how the attack could have escalated into something far worse.

DePape has clearly said what motivated him: the desire to capture Nancy Pelosi, harm her to threaten other members of Congress, and use her to lure others into his dangerous hands too. We should take his word for it.