In 2011, Kassidy Pelletier was washing dishes at her kitchen sink when she heard that the Canadian government was evacuating everyone in her community of Lake St. Martin. Extensive flooding had swept the region, and the government had decided to protect the predominantly white city of Winnipeg by redirecting the waters to Lake St. Martin, a First Nation reservation. Within days, some 1,300 indigenous residents were evacuated from their homes, their entire community destroyed.
The evacuees were initially relocated to hotels in Winnipeg. Six years later, they're still there, living in temporary government housing. Unable to return to their ancestral lands, a generation of elders has passed away; teenagers who grew up in hotel rooms have begun giving birth to children of their own.
Two years after the flood, when Pelletier returned to Lake St. Martin to salvage her family's belongings, she discovered her childhood home looted, the valuables gone. Walking into her ­kitchen, she covered her face with her sweatshirt to mask the stench.
Lake St. Martin's council recently broke ground on a new community for the displaced residents, not far from their original home. But the 280 houses the Canadian government has agreed to fund are just half of what the community needs.
The displacement has taken the biggest toll on the ­teenagers. "They've come of age when their sense of belonging and identity have been stripped," says photographer Michelle Siu, who has documented the community's ordeal. "I wonder now, as they get settled on new land, how many teens will return to a place that was once their entire world, but now must feel like a world away?"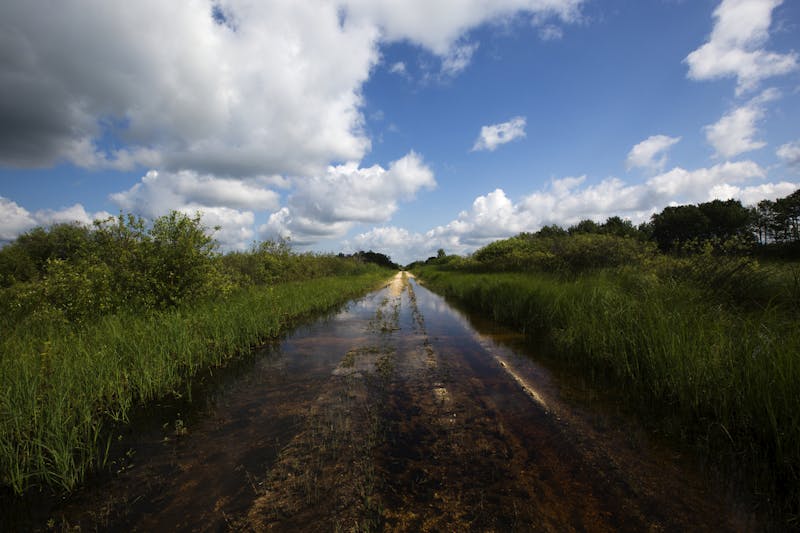 A watery path on the land that will house the new Lake St. Martin reserve.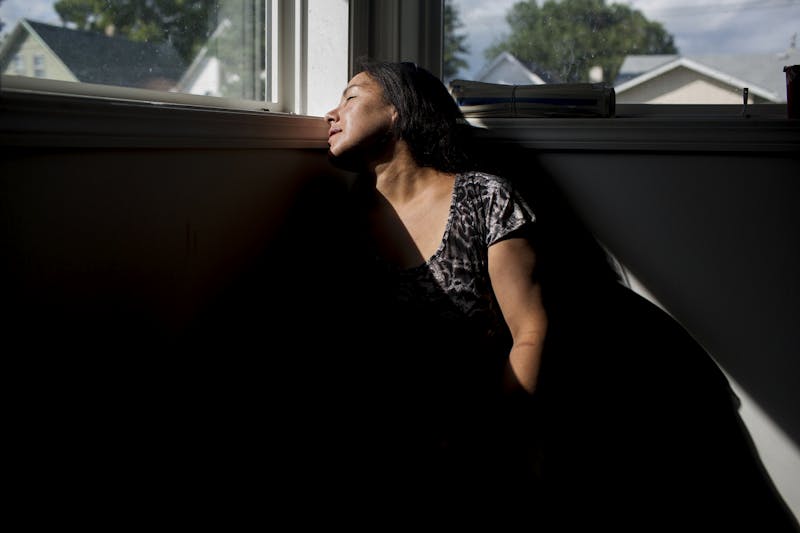 Displaced to Winnipeg, Rebecca Sinclair was originally from Lake St. Martin.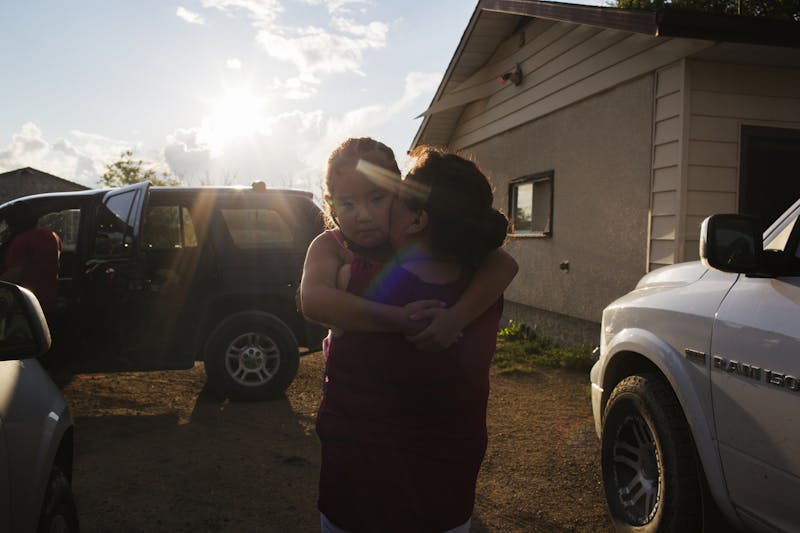 Diane Sinclair holds her granddaughter at their temporary home in Winnipeg. Her 20-year-old daughter Alexis took her life weeks after the evacuation in 2011.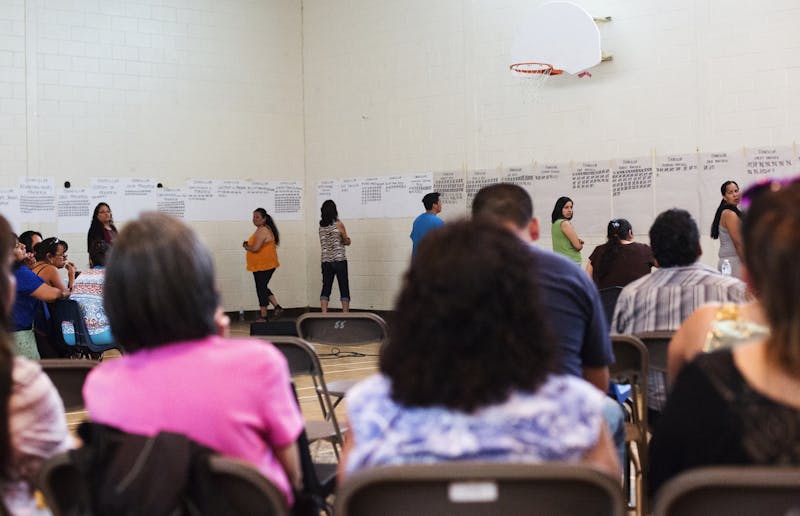 Community members watch as votes for their chief and council are tabulated at the makeshift Lake St. Martin school in Winnipeg. Incumbent Chief Adrian Sinclair was re-elected, but the long displacement has divided the community in many ways, and this was palpable during the elections.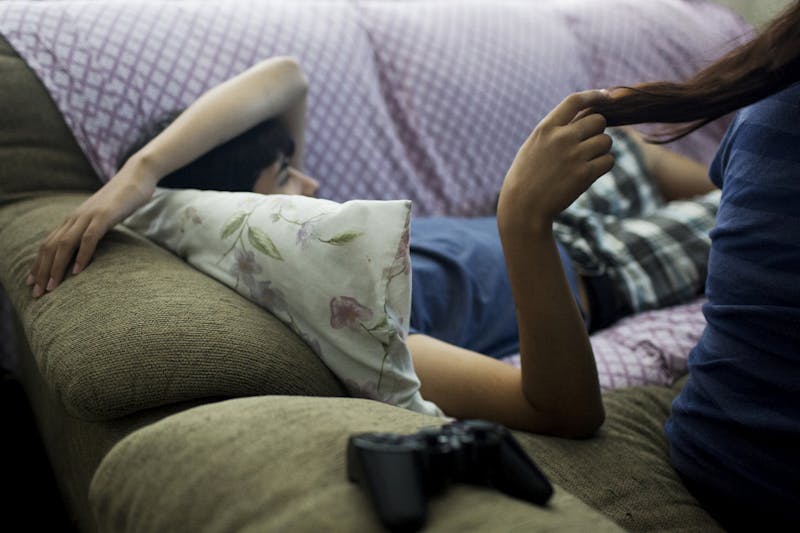 A young couple from Lake St. Martin watches television.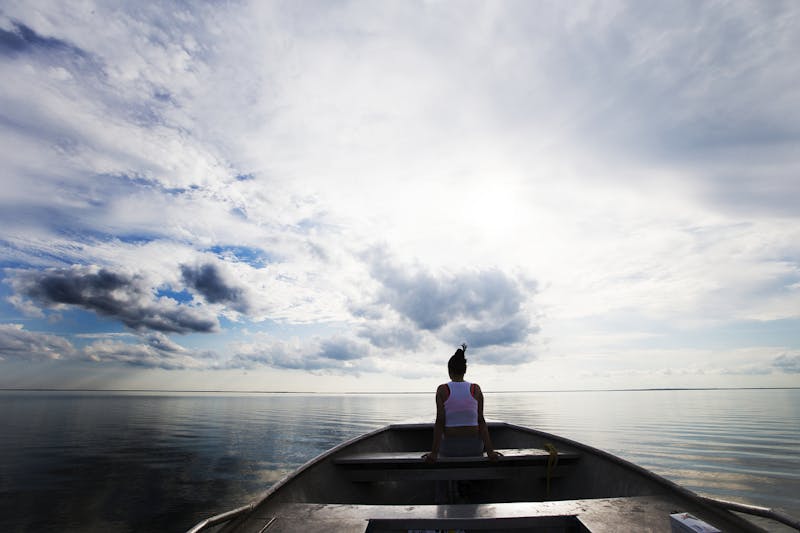 Faith Woodhouse, 14, returns to Lake St. Martin for a few days with her family to protest an emergency channel that would further devastate the commercial fishing conditions. She and her family are among the rare residents who have been able to return to visit their ancestral land during the displacement.