The Republican Plot to Turn Back the Clock Is Just Getting Started
Conservatives have no plans to moderate their destructive agenda after the overturning of Roe. Their next goal: a national abortion ban.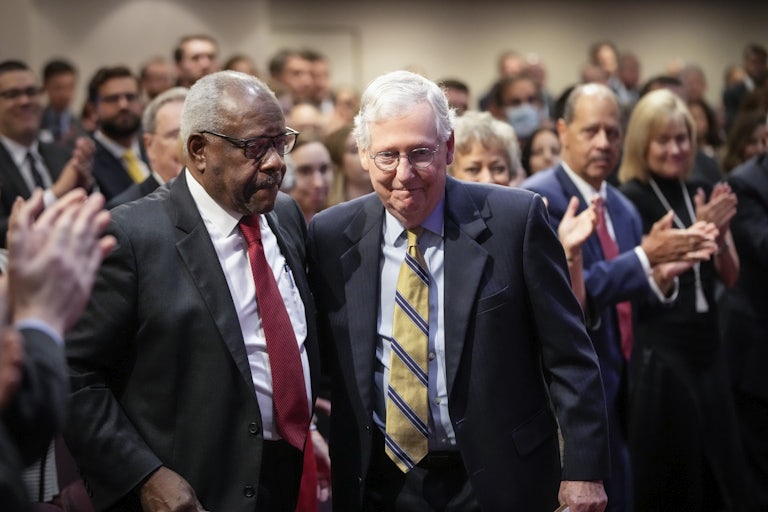 Drew Angerer/Getty Images
Supreme Court Justice Clarence Thomas and Republican Senator Mitch McConnell at a Heritage Foundation event last year in Washington, D.C.