Scott Walker thought he had cracked the code. "You divide and conquer," he famously told a major right-wing donor, days before beginning his first term as Wisconsin's governor. If he could break the public employee unions, who funded Democratic candidates in his state, Republicans would never lose an election again. He'd be free to reward friends and punish enemies until he got sick of winning.
For a while, Walker was right. He won three elections in four years, including a bruising recall. Wisconsin was the ideological laboratory of conservative dreams. But then Walker got greedy. Not content to simply do the bidding of corporate interests through low tax rates and deregulation, he embarked on one of the biggest economic disasters in recent history. After Tuesday's elections, we can say it was one of the biggest political ones as well.
In July 2017, Walker inked a deal with Foxconn, the Taiwanese manufacturer known for being so punishing to its workers that it had to install nets to prevent suicides.* Foxconn would build a state-of-the-art manufacturing plant in Mount Pleasant, Wisconsin, producing LCD screens for large-panel televisions—a first for North America. The company claimed this would create 13,000 good-paying jobs and $10 billion in investment. In exchange, Walker offered $3 billion in state subsidies.
"The Foxconn campus will be large enough to hold 11 Lambeau Fields," Walker gushed when announcing the agreement. His approval ratings had sagged after a lackluster presidential run, and he had failed to keep his first-term promise of creating 250,000 new jobs. The Foxconn deal would be the capstone of his tenure, a public-private partnership to create a high-tech hub in the upper Midwest—a real legacy item.
Instead, the deal was just a way to flush out taxpayer money, without getting much from Foxconn in return. Walker was nothing but a bagman for a coordinated hit on Wisconsin's treasury, and he paid for it. On Tuesday, he ran into a little-understood fact of modern political life: corporate welfare is deeply unpopular.
---
The $3 billion subsidy to Foxconn quickly grew to over $4.5 billion, including local government tax abatements, new roads to connect to the plant, and a ratepayer-funded power transmission line. "Since Wisconsin already exempts manufacturing companies from paying taxes," Dan Kaufman wrote at The New Yorker, "Foxconn, which generated a hundred and fifty-eight billion dollars in revenue last year, will receive much of this subsidy in direct cash payments from taxpayers." About $1 billion in subsidies will be paid regardless of whether Foxconn builds anything at all.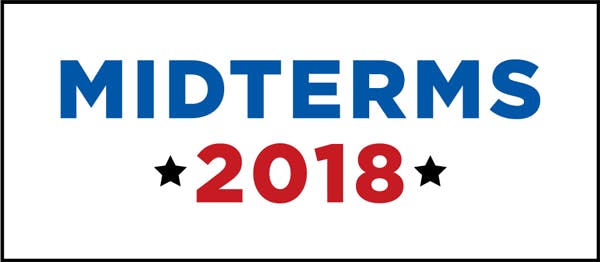 At the same time, Foxconn, famous for backing out of promises made around the world, radically changed the type of plant they would construct, from big-screen TV panels to panels about half the size. That would reduce investment to about one-quarter of the $10 billion initially planned, and cut assembly-line workers to only 10 percent of the total personnel, according to an interview with Foxconn spokesperson Louis Woo in August. Most assembly work would be done by robots. Those forgotten men and women, the laid-off Midwestern factory workers looking for a new career, Foxconn isn't hiring.
The plant would now be staffed, Foxconn said, with "knowledge" workers devising new uses for the glass panels. And just this week, The Wall Street Journal let slip that Foxconn "is considering bringing in personnel from China" to staff those knowledge jobs, citing difficulties in finding skilled labor. In the same article, Foxconn said they would "ultimately" hire 13,000 employees. But The New Yorker's Kaufman pegged the new cost per job as high as $1 million.
That's not all. Special grants from the Environmental Protection Agency exempted pollution limits at the plant, which will utilize several hazardous chemicals. The state cleared the way to dump waste runoff into wetlands. The Wisconsin legislature essentially turned over the court system to Foxconn, giving it a special appeals process direct to the conservative-leaning state supreme court. Eminent domain was used aggressively to push residents off the proposed site.
So everyone in Wisconsin had a reason to seethe about Foxconn: environmentalists, homeowners, workers, taxpayers, you name it. The deal never had high approval ratings, and it became a lead weight around Walker's re-election. On Tuesday, state school superintendent Tony Evers bested Walker by about 31,000 votes. Walker's failure has many causes, including the mobilization of working-class voters in Milwaukee by groups like Fight for $15. But given such a narrow victory, Evers's prominent blasting of the Foxconn deal, and the environmental giveaways that helped secure it, were likely part of the margin.
Walker came into the race with plenty of advantages, including the best economy of his tenure, with unemployment numbers at just 3.0 percent. But a politician cannot push $4.5 billion into the waiting arms of a prosperous company and not expect blowback, especially when the company doesn't follow through on its promises.
That's an important lesson for other governors and mayors who promote corporate welfare under the guise of "economic development." That includes Andrew Cuomo in New York and Ralph Northam in Virginia, the Democratic governors of the two states rumored to have landed HQ2, Amazon's second corporate headquarters, in exchange for billions in subsidies. It even includes Evers, who has been noncommittal about what he'll do about the Foxconn catastrophe, expressing reluctance to stop the bulldozers now that ground has been broken.
The truth is that these budget-breaking deals don't create many jobs or improve local economies, according to the most exhaustive studies out there. They provide nice backdrops for press events, where everyone can hold a shovel and look the part of a successful politician. But they pale next to the kinds of activities that actually create sustainable economies, like building top-flight education, health care, and transportation systems. Corporate subsidies rob states of actually developing such systems and lower the overall quality of life. And sometimes, in Walker's case, they even cost jobs.

*Correction: A previous version of this article incorrectly referred to Foxconn as a Chinese manufacturer. The company is Taiwanese, though it is China's largest private employer.