Donald Trump thinks he's a rock star. Touring the country in support of Republican candidates, the president puffed out his chest and bragged about his ability to draw a crowd. "Do you know how many arenas I've beaten Elton John's record?" he reportedly told Congressman Kevin Cramer, who is running to unseat Democratic Senator Heidi Heitkamp in South Dakota.
While the midterms are the ostensible reason for Trump's fall tour, Trump's message is all about Trump. The candidates themselves rarely factor in. At a stop in Texas on Monday in support of his frenemy Ted Cruz, Trump paid cursory attention to the Texas senator and instead gave a rambling, lengthy speech that hit all of the same notes as his presidential campaign: fear-mongering over immigrants and crime, attacks on the media, spiteful discursions about his political opponents, and a deluge of lies. He did refer to himself as a "nationalist" for the first time, but that's the only real news that his rallies have made for weeks if not months. Things have gotten so dull that even Fox News, which has covered his rallies extensively over the past three-plus years, is barely covering them.

Republicans who need the president's help are also tiring of his schtick. "Most of the president's hour-plus performances are one-man shows," The New York Times's Jonathan Martin and Maggie Haberman reported earlier this week. "Unlike with past presidents, the candidate of the hour is handed the microphone by Mr. Trump only briefly sometime during his monologue. Strategists involved in the campaigns have even started to time how long into his remarks it is before the president mentions the race in question and starts attacking the Democrat on the ballot, which is the 30 seconds of footage they most covet."

But the sense of unpredictability that once permeated Trump's rallies and public statements has long since disappeared. That's out of necessity. His historically low approval ratings may be inching upward, but Republicans are still facing a blue wave in November. With few real accomplishments to run on, Trump is leaning on what he knows best: his greatest hits. But American voters may be tired of hearing them.
---
Ever since Trump became the favorite to win the Republican presidential nominee in the spring of 2016, pundits began speculating that a pivot was imminent. Surely, Trump's platform, particularly on immigration, would have to be moderated for him to win the general election? Trump's apparent willingness to break with GOP dogma on foreign policy and entitlements only reinforced this belief. But the great moderation never came in his campaign against Hillary Clinton. Instead, he stuck with the same setlist: demonizing immigrants and demanding a wall be built at the United States' southern border; suggesting that Clinton was a criminal who should be jailed; inviting several women who had accused Clinton's husband of sexual harassment and assault to a presidential debate. Trump never wavered from serving red meat to his Republican base.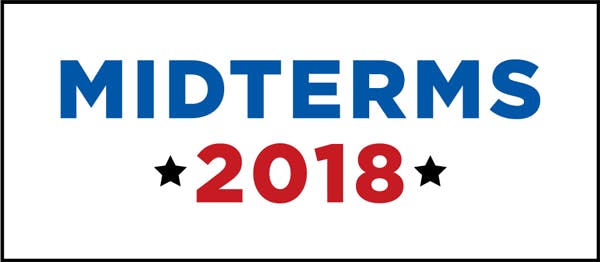 After Trump was elected, again there was the assumption that Trump would moderate his behavior—that the presidency would force him to. In his first address to a joint session of Congress in February of 2017, Trump was uncharacteristically muted and sounded like, well, a normal president. He feigned humility and expressed faith in American diversity and promise. The pundits ate it up, apparently forgetting his "American carnage" inaugural address just weeks earlier. Van Jones infamously remarked on CNN that "tonight, Donald Trump became President of the United States." Fox News' Chris Wallace said the exact same thing. CBS White House correspondent Jonathan Karl, meanwhile, tweeted the speech was at "his most presidential—his most effective speech yet."

Seven months later, the pivot was alive and well—despite the fact that, in the intervening time, Trump had fired FBI Director James Comey because of "this Russia thing," blamed "both sides" after a white nationalist murdered a counter-protester in Charlottesville, tried to deliver on his promise to ban Muslims from entering the U.S., ordered an end to Obama-era legal protections for undocumented immigrants brought to the country as children, and so on. After Trump agreed to a funding deal with Democratic leaders Chuck Schumer and Nancy Pelosi, and suggested he was open to a deal to protect those undocumented children anew, Axios' Mike Allen's offer this take on the new Trump:

It's like a fictional movie scene: A president wins election with harsh, anti-immigration rhetoric, then moves to terminate protections for kids of illegal immigrants. He's ridiculed on both sides for his heartlessness — but cheered by a band of white voters who helped put him in office. Then he suddenly realizes he looks like a cold-hearted jerk—and starts musing about going farther than President Obama got in providing permanent protections to those children of illegal immigrants.
The deal for the DREAMers, who are still in limbo, never materialized. Trump resumed his usual habits of belittling the press, his opponents, and immigrants.

It took 18 months, but it seems, for the most part, that the pundit class finally caught on: With Trump, what you get is what you see. But that means that now Trump is oddly frozen in amber. While he occasionally talks up the tax cut, his Supreme Court nominees, and the economy, the bulk of his stump speeches in support of Republican candidates is made up of the usual Trumpian flourishes. In a rally for Nevada senator Dean Heller, Trump claimed that Democrats wanted to give undocumented immigrants the right to vote—and to give them cars, indeed Rolls Royces. He has continued to suggest, as he did in 2016, that, if put in power, Democrats would open the borders and abolish the Second Amendment. Despite unsuccessfully working to repeal Obamacare—and successfully working to weaken it—Trump has returned to 2016 claims that he will protect pre-existing conditions, as well as a host of other entitlements that the Republican Congress is hoping to undercut, including Medicare. (He also had the gall to claim that pre-existing conditions were imperiled by Democrats.) In Montana, he praised Greg Gianforte, who body-slammed a reporter from The Guardian in early 2017. "Never wrestle him, any guy that can do a body slam, he's my kind of guy, he's my guy," Trump said of the congressman. And, two years after winning the presidency, he is still ranting about Hillary Clinton, now claiming that it was her campaign, not his, that colluded with the Russians.

The consensus among many in the media is that Trump's repetitiveness, particularly on the issue of immigration, is tactical. "This pure brute force from Trump could work," NBC News' "First Read" briefing argued, "because there is no equal response from Democrats." This "brute force" campaign built on fear-mongering, race-baiting, and conspiracy theories worked in 2018—why not now? Mike Allen concurred, writing that "immigration and stoking fear about Mexican immigrants propelled Trump to the White House." Trump is claiming that he can set the terms for the midterms, unveiling a new battle plan at recent rallies: "This will be an election of Kavanaugh, the caravan, law-and-order and common sense."

But Kavanaugh may be more of a boon for Democrats than Republicans—which could explain why Trump has emphasized the "Democratic mob" more than the Supreme Court justice. Immigration and "law and order" were the pillars of Trump's 2016 campaign. While Democrats have struggled to combat the GOP's immigration claims—or to put forth their own comprehensive solution—they may not need to. Health care, not immigration, has been the dominant issue of the midterms so far. Trump is retreating to familiar territory because he doesn't have anywhere else to go, and Republicans are following him out of desperation. With an unpopular president and an even more unpopular agenda, these fear-based appeals may be Republicans' only card. "Voters are motivated by fear and they're also motivated by anger," Newt Gingrich told The Washington Post. He was referring to the migrant caravan, but may as well have been describing the GOP's election strategy.

Trump's race-based appeals have been "effective for him politically," Maggie Haberman pointed out on Twitter. But what worked in 2016 may not work in 2018, and not simply because Trump isn't on the ballot, potentially depressing his supporters' turnout. There's a reason his rally venues have shrunken. He's droning on about the same old things because he has very little to show for two years of unified Republican control of the government. His only legislative accomplishment is a tax bill that is hugely unpopular. His rallies in 2018 are a mix of ego-boosting and retreat to familiar territory. He has, two years into his presidency, become the political equivalent of a band that has been touring off the success of its first record for too long. The superfans are still buying it, but everyone else seems to be tuning it out.