On Twitter, where his handle is @IronStache, Randy Bryce seems like he's already the Democratic nominee for Wisconsin's 1st congressional district—retiring House Speaker Paul Ryan's seat. He isn't. Bryce, a union ironworker who found unlikely fame through a series of online campaign videos, faces a primary challenge from Janesville educator Cathy Myers. Voters will decide the winner on Tuesday.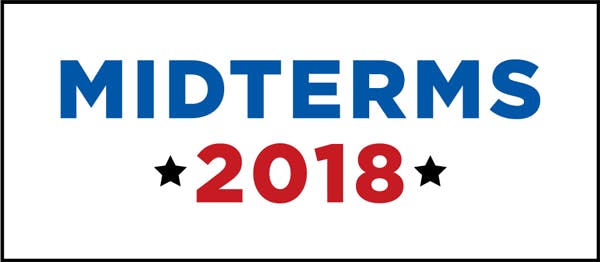 The race has been nasty. Myers, a labor activist like Bryce, has run a negative campaign, highlighting Bryce's history of debt and his nine arrests, including a 1988 drunk-driving charge to which he pleaded guilty. (Two arrests occurred while he was protesting Ryan and Wisconsin Senator Ron Johnson, respectively.) Myers has her own baggage. The Milwaukee Journal-Sentinel recently reported that she's been accused of a conflict of interest for her involvement in a complicated, two-year legal battle between her campaign manager, Dennis Hughes, and her former boyfriend, Roger Merry, while she sat on the Janesville school board. The paper also reported that Myers may have improperly benefited from a $6,000 per year tax deduction on a home she owned in Illinois while she lived and voted in Wisconsin.
Myers could well beat Bryce in Tuesday's primary election. In July, the Republican-affiliated Congressional Leadership Fund released a poll showing "the two terrible candidates" locked in a near dead heat, with a third of voters still undecided. CLF has a clear interest in portraying the race as a choice between two losers, but that doesn't mean the CLF's polling numbers are necessarily inaccurate. If Bryce loses on Tuesday, or barely wins, he'll add a data point to an emerging trend: Viral fame can help a candidate gain recognition, credibility, and donations, but that doesn't always translate to electoral victory.
Bryce became Internet famous more than a year ago, before Ryan had announced his retirement. Ryan was a shoo-in for re-election, and Bryce was a protest candidate—a symbolically potent one, but ultimately fated to lose. Bryce's initial ad in June 2017, produced by Democratic strategists Bill Hyers and Matt McLaughlin, challenged Ryan's inevitability and presented "Iron Stache" as a left-wing blue-collar champion: committed to unions and motivated by personal experience to fix America's broken health care system. Within days, the ad had been viewed more than half a million times and raised more than $400,000 for the campaign, which followed with several more compelling ads, though few approached the popularity of his campaign announcement. By December, the campaign's own polling had Bryce within 6 points of Ryan.
There were, and still are, challenges. According to Politico, that internal polling revealed that 79 percent of likely voters didn't know enough about Bryce to have an opinion of him. This April, Bryce's chances improved considerably when Ryan announced he wouldn't run for re-election, but attacks from Myers and Republicans alike may dented his momentum. Alternatively, Bryce may have never had much real momentum at all. It's difficult, if not impossible, to gauge the causal relationship between political celebrity and electoral viability.
---
The internet didn't change campaign ads themselves, so much as change how they're distributed. No longer do campaigns have to rely on TV, blindly running ads that in the hopes of connecting with voters. Today, campaigns know in a matter of days—sometimes hours—whether an ad is resonating with people. If no one is watching and sharing it, the campaign can cut a new one tomorrow.

But is the ad connecting with the right people—actual voters in the district rather than political junkies across America? That's harder to know.
Thematically, Bryce's ads bear some resemblance to Democratic candidate Amy McGrath's debut ad for her primary run in Kentucky's 6th congressional district. McGrath's ad, which has been viewed nearly 2 million times, was produced by Democratic strategist Mark Putnam and documents her experience as the first female U.S. Marine to fly an F-18 fighter jet in combat. The congressional campaigns of Alexandria Ocasio-Cortez of New York and Kaniela Ing of Hawaii also made ads—both produced by Means of Production, a democratic-socialist production company—that went viral, racking up over 580,000 and 442,000 views, respectively. Neither ad appeared on television.
McGrath won her primary. Ing trended on Twitter the day of his primary, but pulled just 6 percent of the vote. Ocasio-Cortez has emphasized the success of her door-to-door canvassing efforts, rather than her videos, as key to her upset of Congressman Joe Crowley. Other left-wing candidates did well without ever going viral. Rashida Tlaib's most popular video on YouTube has barely more than 3,000 views, but she just won the Democratic primary in Michigan's 13th congressional district. Paula Jean Swearengin, an environmental activist in West Virginia, lost her primary challenge to incumbent Senator Joe Manchin, but she managed to get 30 percent of the vote without even producing an ad, it seems.
If viral ads reliably accomplish anything at all, perhaps it's a different kind of political work. Ing's last ad, which Slate called "the most remarkable political ad of 2018," might be the clearest example. "If you ask people the question, 'What would you do if you didn't have to worry about finances and you had your basic needs met?' the answers are amazing," Ing says, while strumming a ukulele on a beach. "People would start businesses. They'd get into art, they'd get into music and all these things that are lacking in our world. All this stuff is possible." Ing's ad didn't win him the election, but it did advance his ideas. It expanded people's political imagination. So have Bryce's ads, whether or not he wins on Tuesday.